Although Halloween is not a typical Czech holiday, it is still a great opportunity for marketers to establish contact with customers in a way they cannot otherwise afford. There are no limits to imagination, and smartly thought-out and amusing POSs can significantly...
Gardening, on your marks! Evaluation for Marketing & Media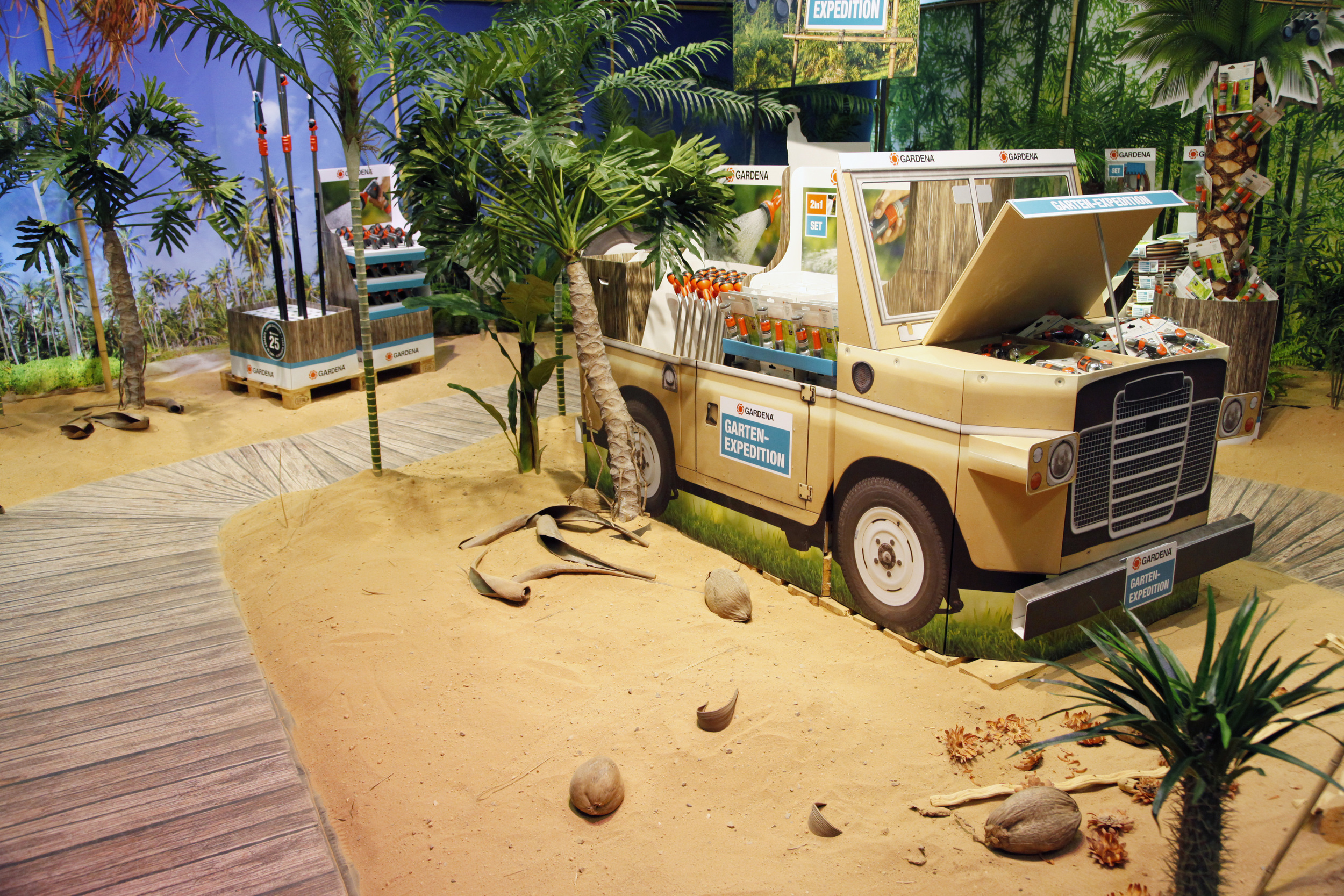 The main sales support for the horticultural assortment is starting right now. The POS implementation gallery shows what works. Selected foreign displays for the Marketing & Media magazine were evaluated by our PR coordinator Radka Hejduková.
We are a nation of gardeners, so my generation still is, and our parents are definitely. We are the ideal target group for all hobby markets, garden centres, and florists. Since April, shopping – or perhaps trips – in garden centres has been a real enjoyment. Starting with the crowded parking lot, through the crowds at the vegetable seedlings, and pushing through the best annual flowers, to the queues at the cash desks. I wonder where the desire, the ambition to grow own plants, comes from. Apparently it's been in us since ancient times. And then the effort ends with a surplus of zucchini that everyone offers to everyone and no one wants them.
But, of course, the field of horticultural supplies are commodities like any others, and its specificity of strong sales in the spring and summer is something that traders, and especially marketers, must take into account. The "word of mouth" definitely works for garden centres, and for garden tool manufacturers themselves, the subsequent presentation in the store is crucial. So the display has to be so engaging that you think you really have to buy the secateurs and that your existing hoe isn't worth it anymore.
Another key to success is clarity and navigation – no one wants to spend ten minutes in a store just looking for a brush-cutter. And the staff, it´s Alpha and Omega. You can plan to buy just some small, ordinary mower, and you can leave with the most modern battery mower. In addition to this sales and marketing base, stores can go further, their potential is huge; people spent time in gardens and on balconies instead of on holidays during Covid. As a nation, we spend 30 billion crowns a year in hobby markets. Of course, it's not just for gardening supplies and all the things for gardens, but still. I would not be afraid to use the pop-up store concept at all, it would be ideal for a spring "raid" of customers longing exclusively for seedlings, for example. Offer a sitting area with coffee and snacks so that "exhausted" customers can relax and gain energy, and think about what else to buy. By the way, do you have everything for the season?
Gardena campaign and shop-in-shop
We appreciate how Gardena has creatively approached in-store promotion of her products. That's exactly it; don't be afraid to step out of the expected performance and show customers around the jungle of gardening supplies and aids with fun and amusement. Make a display out of a palm tree or expedition jeep.
Moss and Moor visual identity
I also highly value the concept of Moss and Moor's store and visual identity, which ambitiously fulfils its claim to be more than a garden centre. Spaciousness, airiness, clarity of arrangement, and relax zone with a café; you can´t even imagine meeting any nervous or hurried shoppers here.
Displays for Kent & Stowe
Not only offering different types of gardening tools, but also explaining why to choose this or that, and how to work with it, this is my third favourite, Kent & Stove. Handy displays and shelving systems that have a common factor – clarity, and ease of choice for purchasing.
Your Dago team
OZVĚTE SE, POMŮŽEME I VÁM S PODPOROU PRODEJE A BUDOVÁNÍM ZNAČKY