In recent weeks, the Dago communication agency has carried out several realizations for the products of the Czech liqueur distillery "Palírna U Zeleného stromu".
The year 2021 will be completely different for POS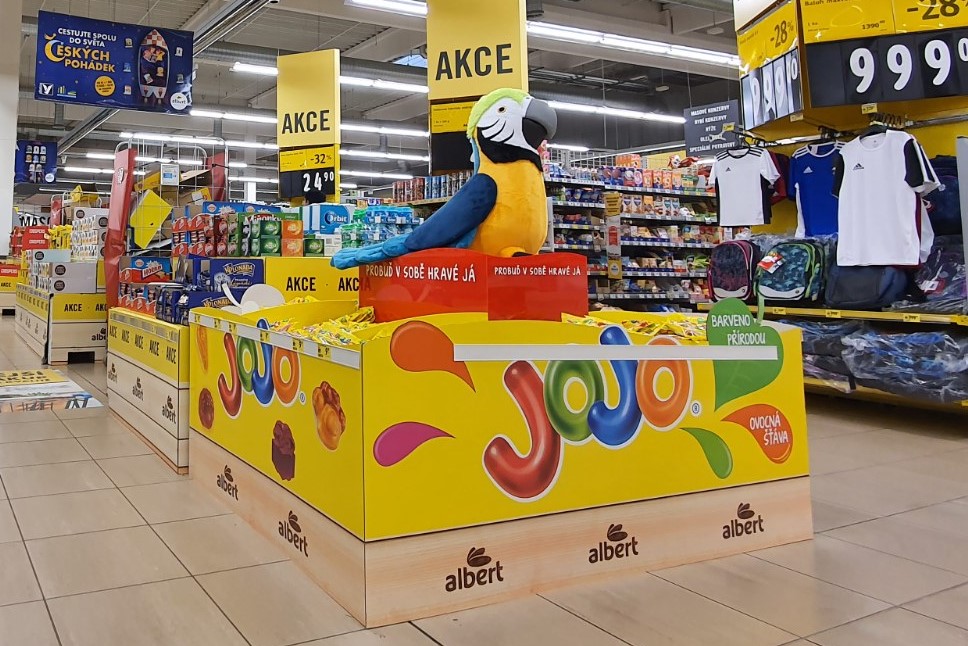 Compared to the past, submitters will be paralyzed and will not invest as much
This year, submitters will turn every penny twice and will want to make the most of the activities. HoReCa is closed, in some companies, investments in this segment are zero. Many of them are not motivated to produce anything and often the special corporate policy of companies means that clients "should not and do not have to" invest.
This approach can be presented as reducing marketing costs, even if it is certainly not good for the brand.
RESEARCHES CONFIRM THAT TRADE MARKETING IS ESSENTIAL
From my point of view, trade marketing is very underestimated. This position used to be one of the most important, now it is overlooked. The role of the trade marketing department is to help the brand and support sales, which is essential compared to ordinary brand marketing and brings the goods closer to the customer. We may have all forgotten that there is a lot of marketing researches that demonstrate the clear effectiveness of POS materials in stores that displays and banners support sales. Even during the covid-19 pandemic, customers go shopping and need goods. Of course, their shopping behaviour has changed and so must the POS materials.
INNOVATIONS AND CHANGE OF APPROACH
I really liked the display of Nestlé – the pallet island of Jojo in the confectionery section. While the competition did not realize or implement ordinary pallet islands, Nestlé bet in hypermarkets on the main aisle and created a pallet island with a hologram of a virtual parrot. It speaks and lures to the category, which contributes to a higher number of impulsive purchases than with a normal POS display. The submitter was not afraid to innovate. His POS lures customers to enter the category, and even if they do not enter it, they can take products from the display. With its original solution, it will disturb the customer as much as possible and attract his attention and interest.
INNOVATIONS WITHIN THE POS SPHERE LEAD THE DANCE
I am convinced that there are two types of submitters. Those who are afraid and will not invest. There will be many of these submitters, mostly large corporations will be thrifty. On the other hand, some submitters will try to make their product visible and present as much as possible – of course at the expense of those competing. An example is a new rum that can currently be seen in Albert stores. It is presented on a branded end cap and this atypically designed point of sale is so attractive that competing products displayed on a regular shelf remain unnoticed. Although this rum has at least three similar competitors in terms of taste and price, it dominates and attracts with its display. Which rum will the consumer buy if he does not have a clear preference?
STRATEGIC PROJECTS ARE EXPECTED TO SLOW DOWN THIS YEAR
I am afraid that we will see a minimum of strategic or consolidated projects next year. It will be demanding and difficult to negotiate the placement of projects in stores. At the same time, it is extremely difficult to design, test, and subsequently implement these projects on the market. Therefore, only the largest clients will want to make POS materials that will be very unique, but also complicated to negotiate and install. POS has a challenging year ahead; the main reason will be the caution of submitters. Although hypermarkets sell large quantities of many foods, customers' shopping behaviour has changed (for example, beer sales have shifted from the HoReCa sector to the off-trade). Submitters do not reflect these changes and their investment in promotion is more or less the same as in the previous year. Let's wish to wake up, not be afraid to bring new stimuli to consumers, and diversify their shopping with brands by their side.
Author: Marek Končitík
Source: MAM